Plan Now Or Suffer Later
With planning for the new year upon us, if you have not already begun, it is time to stop and map out your marketing goals and budget for 2019. As the business owner, you have a specific set of goals, but have you clearly communicated those goals to your marketing team? Well, there is no time like the present!
If you're new or if it has been a while since you have conducted a review or planned a strategy, the main objective is to be sure that your goals are attainable and measurable. It will not work if you set grand and lofty ideas that you cannot realistically hope to meet, and it is likewise of no value to set goals where clearly defined metrics are not in place, otherwise, how will you know what kind of progress you're making toward them or when it is time to re-evaluate the map?
Setting Goals and Milestones for Marketing
Break each goal down into smaller actionable steps with incremental milestones that you can measure. Also, identify what metrics matter at each step. When you reach a given milestone on the path to some larger objective it not only will give you a feeling of progress and momentum, but will also fuel your marketing team to continue working aggressively toward those larger actionable steps. Don't forget to celebrate every step forward!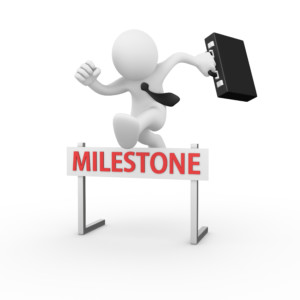 Making lists and setting realistic goals is all well and good, even if you're a sole proprietor, but marketing is a process that is almost never accomplished when only a single person involved. Once you have a budget and goal, it's time to listen to the recommendations of your marketing team, and together, refine the list. Which conferences had the most ROI last year? Which campaigns worked and how did your SEO tactics perform? Ask questions! Be open to new ideas from your team.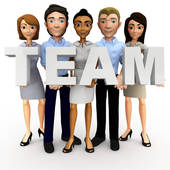 Your Marketing Team is Your Resource!
You are the business owner, confident in your company! Remember to be confident in your marketing team too. They are the experts you have on your side. If it is only one set of eyes planning everything, it is far too easy to overlook something, and that something can end up being a big deal. This is one of those times where collaboration with your marketing team can enhance the process in ways you never imagined!
Kudos to you if you have had an early start and you're already planning your goals for 2019. If you have not however, make today the day to take this step in the right direction for your business and start the communication to collaborate with your marketing team. Big Red Dog Marketing is a resource for fast, professional digital marketing and consulting services. Take advantage of today's rapidly growing specialty-team approach to meet your marketing goals and contact us for a conversation. Tell us your goals and ideas. Let us explain to you how our data driven marketing process works and how our Project and Team Management approach could be your solution.
Fill out this form to be notified when we post more digital learnings.